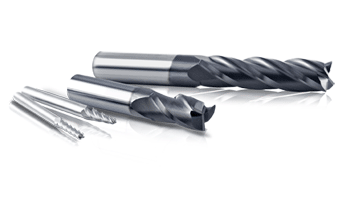 We're a provider of Top Quality Carbide End Mills, Drills, Step Drills, Reamers, Corner Rounders, Custom End Mills, Key Cutters and other Cutting Tools all at Manufacturer Direct Prices! With over 25 years cutting tools manufacturing experience including custom, standard and metric end mills, drill, step drills, reamers, key cutters and more to some of today's top CNC parts manufacturers!
We also provide end mill, drill sharpening & coating services. Our top-quality cutting tools, fast turn-around and factory direct pricing sets us apart from all other end mill, drills & cutting tool suppliers. Enjoy the convenience of internet shopping and our unique special tool RFQ forms.
Use the menu on the left to browse and order your end mills and other cutting tools. You can also receive lightning fast quotes on custom tooling by using our unique RFQ system. Use the menu items in the low left to begin.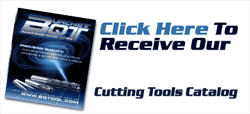 All our tooling is manufactured in Kalamazoo Michigan USA by professional cutting tool specialist. We ensure you quality, durable, precision tooling at exceptional prices. Be sure to contact us today if you have any questions or comments about our products or services. We Look Forward to Serving You!
You can now download our complete catalog in .pdf format by clicking here.